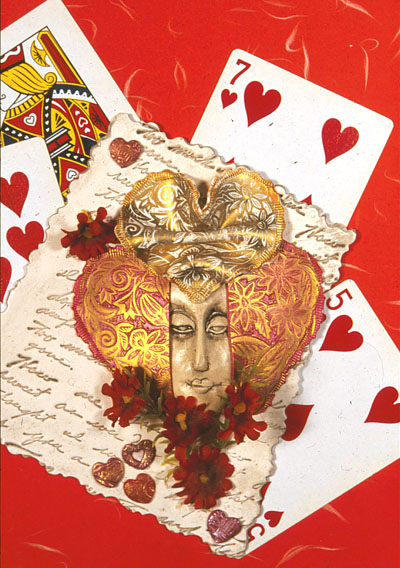 In my Multimedia class in school, we are making collages using Adobe Photoshop. This is lots of fun, but then, I've always enjoyed making collages in any form. Here's one that was made with polymer clay, paper and cards. I used rubber stamps to create the patterns on the clay that are used to dress up the face. Find out how to make faces and molds here. You can also have your own rubber stamps made through Ready Stamp in California.
Click here to see the Valentine's Day collage I made for class. It's over at Aunt Acid's blog.
And Happy Valentine's Day to everybody!