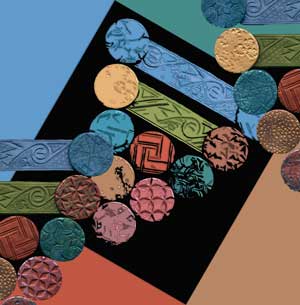 Spiral Notebooks

Yoga Mats

Round Beach Towels
Fine Art America uses a POD company called Pixels to do their fulfilment. This company does not integrate with Woocomerce, but does a whizbang job with Shopify, or you can use the code they provide to create a shopping portal on any page in a website.
This company bills and ships separate from items purchased here at the Creative Connections site
24 Ink On Metal Designs on 16 different items including Tshirts and household decor.

Click the design image to see all the items made with it.
Use the links above or the dropdown menu under "products" to see all the options.